Together we shape the digital future
For over 18 years, as an independent and value-driven consultancy, we have been proud of our successes on the journey to the digital future. Today we are more than 170 employees in 5 locations worldwide and connect over 20 nations. With our understanding of different cultures and business sectors, we not only bridge the gap between business and IT for you, but also between today and the digital future.
Ventum Consulting – Your partner for continuous digital transformation.
Thomas pushes us during the Ventum Workout.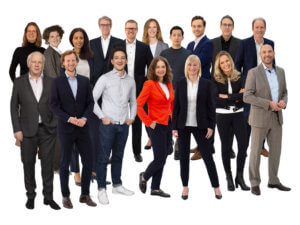 Franziska does active project management. She is on parental leave.
Kristine takes care of our mental health.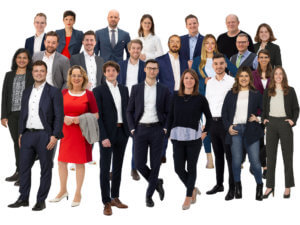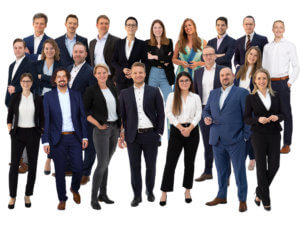 Tobias started as an intern – and is now a partner.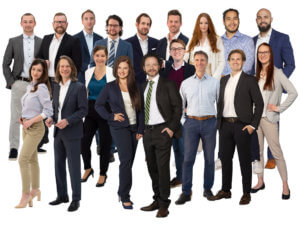 Sascha has just celebrated his 15th anniversary.
We support our customers with more action than advice. To do this, we demand new levels of excellence, integrity and commitment from ourselves. These values unite us and are the foundation of daily decisions, successes and togetherness – with our customers and our environment.
Ventum Consulting stands for digitalization, networking and agilization. We take this up on the strategic, professional and technical side and support our customers in the digital transformation. We are your strategic partner to solve your business-critical challenges.
At Ventum Consulting, we deliver results – pragmatically, creatively and always with excellence. No project is easy, none runs without obstacles. Our claim is to nevertheless reach the goal together. To do this, we apply the opportunities of new technologies to industry-specific challenges and combine methodological, professional and technological expertise. We listen, think in context and outside the box. We also take responsibility in networked, lively teams. That makes the difference. For over 18 years.
Management Teams Germany and Austria
The small difference is in our big values.
We shape the world we want to live in.
We want to make big leaps from small steps, move towards a green and sustainable future and transform into a completely CO2-neutral company. We are aware that we will not save the world with this. But it is a start and a sign of the values that are important to us. We are aware of our social role as employers, service providers and economic participants. Responsible interaction with society and nature represents the foundation for future success.
We are aware of our responsibility. In all areas.
CSR Strategy
Sustainability Report
Climate protection
Certifications
Results, no excuses
CSR Strategy
We base our corporate social responsibility strategy on the 17 goals of the UN's Sustainable Development Goals, which reflect our understanding of how to shape society sustainably. For us, this means in particular actively contributing to environmental and climate protection, promoting diversity, assuming our social responsibility as part of society, and standing up for equal pay, flexible working models and self-fulfillment.
Sustainability Report
Climate protection
Certifications
Results, no excuses
We have been waiting for you! We don't think much of pigeonholes but all the more of personalities who are fully involved from day one.